A developer outlined proof-of-concept nicknamed CoffeeMiner, which hacks public Wi-Fis and mine cryptocurrencies.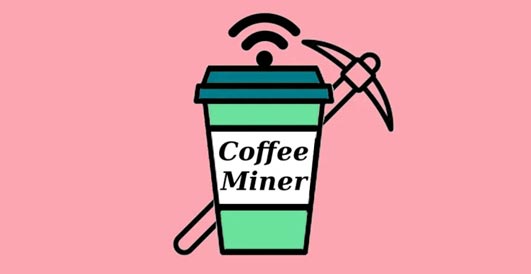 The staggering rise of Bitcoin values has caught the interest of rogue hackers and crooks who are devising ways of stealing crypto passwords and wallets as well as computational resources from unsuspecting users.
A developer going by the name Arnau published concrete evidence dubbed CoffeeMiner, which attacks public WIFI's and insert a crypto-mining code that taps into your browser setting and getting hold of your passwords to monetize their efforts.
Team from Sophos Lab researchers published more in detail about it in their blog post.
Security experts say that the project drew inspiration from the Starbucks case whereby hackers gained illegal control of laptops connected to public Wi-Fi and exploited the device's computing power to extract cryptocurrency.
Arnau explained how to initiate the   MITM (Man (Person)-In-The-Middle) attack by inserting some …
CoffeeMiner- A Wi-Fi Network Hacking Tool that Mines Crypto CurrenciesRead More »